The Computer History Museum presents "Steve Jobs: From Garage to World's Most Valuable Company," featuring photos and descriptions of objects from the museum's permanent collection, as well as vintage Steve Jobs video footage.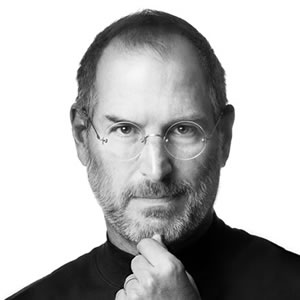 Steve Jobs 1955-2011
The exhibit details Jobs's life from building 'Blue Boxes' with partner Steve Wozniak,devices that allowed its user to make free telephone calls,to head of the world's biggest company.
There is a 22-minute 1980 video of Jobs talking about the early days of Apple. At one point during the video, after citing some examples of how Apple computers were being used in schools and in agriculture, Jobs confesses he and Steve Wozniak "had absolutely no idea what people were going to do with these things when we started out. As a matter of fact, the two people it was designed for was Woz and myself because we couldn't afford to buy a computer kit on the market."
"In Jobs' own words, we hear how luck as well as skill played big roles in Apple's founding," the museum's senior curator Dag Spicer said in a statement. "We also see how focused, articulate and convincing Jobs could be, even at this early stage.
Read more: http://www.computerhistory.org/highlights/stevejobs/